(77021, 77030, 77054 zip codes)
Here's an update on available houses, townhomes, condos, and rentals available near the Texas Medical Center in Houston, Texas!
Single-Family Homes
1 new single family homes came on the market yesterday which is located in the Texas Medical Center area.
3 Bedroom/2 bath/2,834 sq. ft for $122,500 (Year built: 1940) MLS # 88969423
From the listing report, " Nice home with easy access to medical center downtown comes with 3 bedrooms, 2 baths, and an extra room that can be an office or a game room. It features burglar bars, a cute front yard with a driveway, and a small patio. It will come with new paint in/out, new ceramic tile flooring in kitchen and baths, new carpet, and ready to move in. "
Mid/Hi-Rises
No mid/hi-rises were listed yesterday for the Texas Medical Center area.
Townhomes/Condos
1 Condo/Townhouse was listed yesterday in the Texas Medical Center area.
2 Bedroom/2 bath/1,087 sq. ft for $47,500(Year built: 1980) MLS # 31979491
From the listing report, " UPDATED THROUGH OUT. NEW CARPET, TILE, FRESH CABINETS, like NEW BATHROOMS SINKS AND COMMODES, like NEW FRIDGE, like NEW STOVE, like NEW DISHWASHER, PAINT AND COUNTER TOPS.) all one year old} Available August 1,2014 "
Rentals
The Texas Medical Center is a competitive area when it comes to real estate in Houston. You really have to move quickly if you want to rent a place in the Texas Medical Center. 1 active rental was placed on the market yesterday.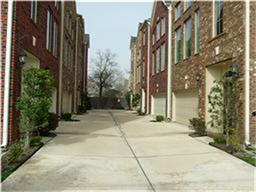 3 Bedroom/3 bath/2,344 sq. ft for $2,375/month (Year built: 2007) MLS # 60602903
From the listing report, " BRAND NEW PAINT AND CARPET! Three-Story Home. Real Wood FLoors, Custom Island Kitchen, 42'' Wood Cabinets, Whirlpool Complete Appliances Package including Washer & Dryer. Impressive 2nd Story Living Area with 20-foot ceilings and two-story windows. 1st & 2nd floors have Bedrooms with Full Baths. The 3rd floor is Reserved for a Very Private Master Suite. Large Master with Room for Sitting Area, Master Bath has Separate Shower & Garden Tub, Double Vanity and Huge Walk-in Closet. "
New Construction
0 new construction properties were listed for the Texas Medical Center area.
If you are looking to buy a house, townhome, or rent out a property in near the Texas Medical Center, please do not hesitate to visit TexasMedicalCenterLiving.com. We are up-to-date with the latest and greatest inventory in the most coveted areas around town including near the Texas Medical Center. If you are open to other areas in Houston, please visit our list of Houston search sites.
This information is provided to you by the Lion Real Estate Group.